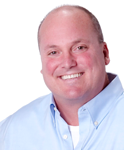 Enter your home improvement question here. Please be specific. The more information you provide, the better Tom can answer. As a thank you, we'll subscribe you to our HomeShow Confidential weekly eMailing. It's free and you can unsubscribe at any time.
Ask Tom
Tom and Charlie select questions each week and answer them in daily Ask Tom videos or on Early Edition, Sunday mornings from 8-8:30am. See Tom's recent answers here.
Everyone who sends in a question gets a free subscription to HomeShow Confidential–a weekly eMail update from HomeShow Radio. If you decide it's not for you, feel free to cancel at any time.